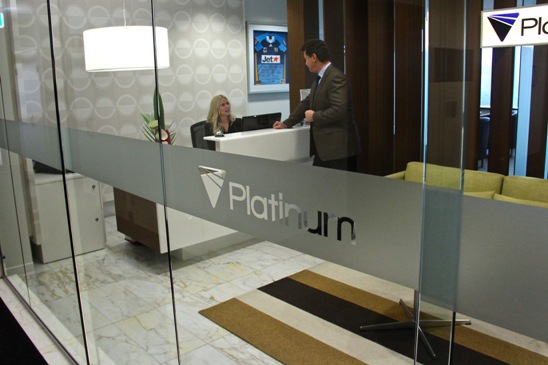 Platinum Business Strategies is an established business consulting practice with its office based on the Gold Coast in Queensland, Australia.
Just like our clients, we are business owners too and have been involved in various ownership roles for over 20 years.
We pride ourselves on giving the best advice to help our clients achieve their goals and maximise their business returns. We understand that time is valuable, which is why we work effectively to identify potential opportunities.
Being a member of CPA Australia, we have access to up-to-date business news and performance strategies to provide quality solutions to improve the outcomes of any business.
About our Advisers
Grant Fischer
BCom, MCom, CPA, CDec, Diploma Financial Planning
Over a career of 25 years, Grant has held key financial and operational management roles within various industries. His main focus is always on developing and implementing practical and effective strategies to deliver quality business outcomes.
Grant operated a previous consultancy successfully guiding companies to review and assess their business strategy and align systems, resources and staffing to support that strategy. Currently he works with our clients in Sydney, Brisbane and Gold Coast.
Peter McNamara
Diploma Financial Planning, Diploma of Finance & Mortgage Broking
Peter McNamara is a licenced financial adviser and has provided advice to local businesses over many years in regards to their corporate financing and owners wealth structuring.
Peter has a strong understanding of all types of client business positions and has solid experience in business turnaround strategies. He understands the demands of running a successful business and changing circumstances require an adviser to consider all aspects of its operation to ensure the best practical guidance.
Simon Tickner
Specialisations: Interim management and business improvement
With a diverse working background spanning 30 years, Simon brings a wealth of advisory knowledge across a broad spectrum of industries. Simon's Australian corporate experience ranges from Senior management and board positions with also more than 15 years working in the London money and interest rate derivatives markets. He has worked extensively in the financial services sector with a key focus on property and structured finance solutions at all business levels. His strength in company strategic planning and growth management initiatives coupled with his collaborative style is ideal for clients seeking an interim management solution, finance and asset specialist or project leader.
TALK TO A BUSINESS ADVISER