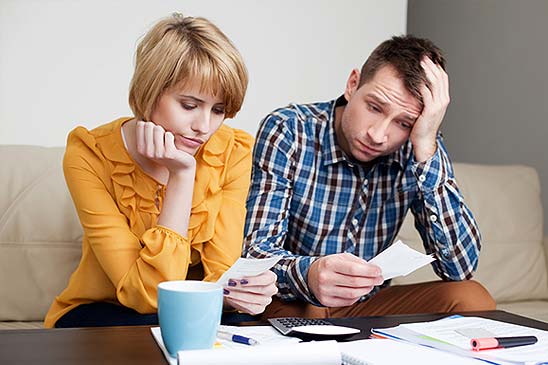 Sometimes, your finances can seem like a never-ending list of problems to sort out. It may seem easier to 'bury your head in the sand' or 'turn a blind eye' and put it off until you're not as busy. Platinum Finance is here to help – we use our expertise to make everything clear and simple, and to organise your finances into a manageable situation.
You may have debts that are out of control, or just be looking for a better way to make the income you earn cover your responsibilities. In our years of operation we have dealt with many different client situations, and can show you which elements of your finances need the most attention and where you can save money. There are many solutions that we can tailor to your needs to ensure you are back on track to gaining financial freedom.
A Platinum Finance representative can help you:
Discover your current financial position and work out your money commitments
Consolidate your debts into one manageable repayment
Refinance your current lending to a different lender or product that is better suited to your needs and could save you money
Relieve stress by completing paperwork and other requirements, then coordinating the application through to settlement, dealing with any lender queries so that you don't have to
Source other professional services that you may require, such as solicitors and financial planners, from our recommended network
To discuss your situation and see how professional finance advice can help you, make an appointment to speak to a Platinum Finance representative today.
TALK TO A FINANCE REPRESENTATIVE